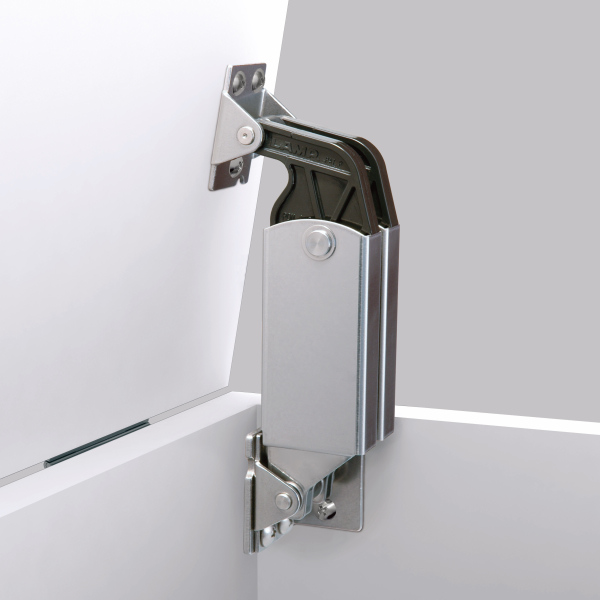 S-AT02W
LIFT ASSIST STAY (Side Mount, Back Panel Mount)
---
---
Features
---
Doubled torque (*) compared with conventional S-AT. (* For side mount)
Spring mechanism assists in lifting heavy top-opening lid.
Easily holds the lid at any angle (about 10 degrees~80 degrees).
Compact design maximises space inside of the cabinet.
Non-handed for both side and back panel mount. Use side board bracket for side mount.
---
Recommended Search Tools
---
A great time saving tool that simplifies the selection process by doing the calculations, generating force charts and showing appropriate products.
---
Videos
---