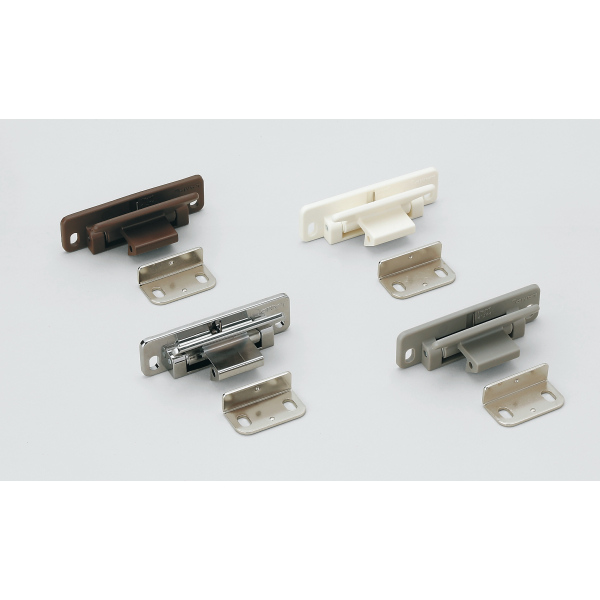 LL-66
LEVER LATCH
---
---
Features
---
Used for overlay doors beyond the lower side of cabinet bottom.
Latch designed to be used on a door without knobs and handles.
Door will not open even with shake such as an earthquake.
Can be installed to a door with gasket.
Installation position can be adjusted. (body: vertical +/-1.5mm, counter plate: horizontal +/-1.5mm)
Choose fire proof type LL-66GR (UL94V-0 grade) for use near a fire, for example, around a cooker in kitchen.
*Fire proof type is grey only.