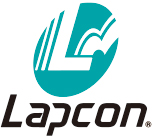 Lapcon means gentle movements that are easy to control.
It is an original damper mechanism by Sugatsune.
This damper mechanism is very easy to operate and safe. It is widely trusted and has been implemented widely: Stays, Closet Rod Lift Mechanisms, Door Closers and many other items.
These items are not only popular in Japan but have been adopted internationally, in many different countries.
The illustrations below introduce a few of the many varieties, with different applications.

Kitchen
Living Room
Sanitary Corner
Door
Wardrobe